Tirta Taman Mumbul is located in Sangeh Village that is more popular as the monkey Forest. But This Tirta taman Mumbul is also extremely amazing place to visit. This Place is about 5 minutes from Monkey Forest Sangeh.
A clear and fresh spring water surrounded by beautiful natural forest with hundred giant trees and coconut trees. its a very fresh place for relaxing from the crowded daily activities.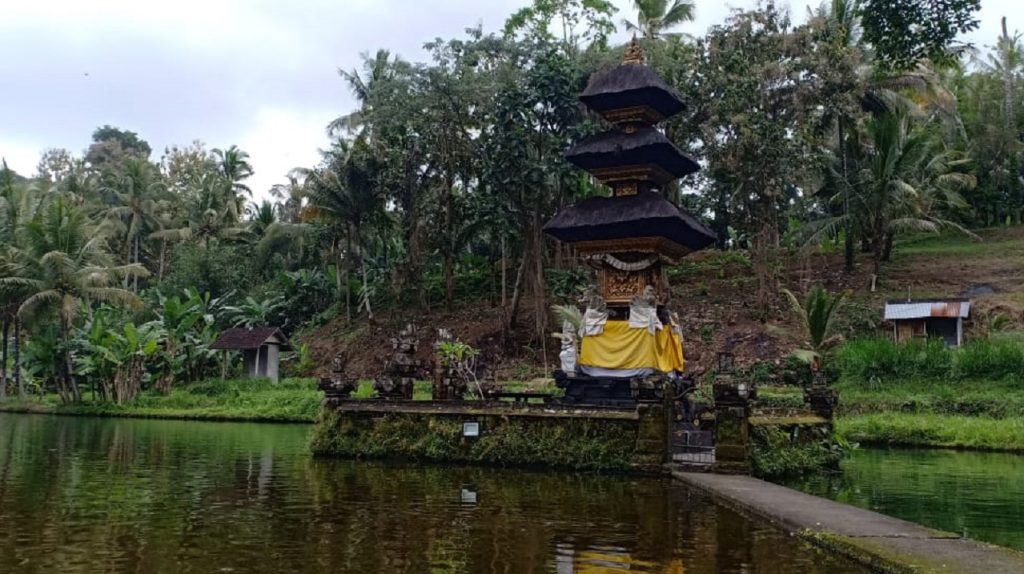 From the people legend, this place was a dry place. One day there was a white pig digging the ground and become deeper and deeper until fresh water come out from the ground. This water was getting more and more build a small lake. Now by the people this water is used for irrigation.
The place of spring water is believed by the people as a holy water, and until this time this place is used as a place for taking holy water for temple celebration around this area.